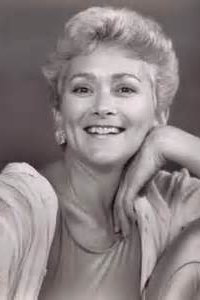 Roni Mahler is a former ballerina, trained by the renowned Madame Maria Yurieva Swoboda in her native New York City. She performed principal roles with American Ballet Theatre and the National Ballet of Washington (D.C.), after beginning her career as a teenager with the Ballet Russe de Monte Carlo. Ms. Mahler is currently the Artistic Associate of Dennis Nahat's Ballet San Jose in California, where she continues to perform caractère roles. Her New York City teaching credits include The Alvin Ailey School, Ballet Academy East, Ballet Tech,The Joffrey School and Juilliard.
Ms. Mahler's extensive repertoire has included Myrta, Queen of the Wilis, in Giselle; Swanilda in Coppelia, Odette/Odile in the full-length Swan Lake, the Flower Girl in Gaite Parisienne, the Female Matchmaker in Les Noces, the Elder Sister in Pillar of Fire, Emilia in The Moor's Pavane and, more recently, The Countess in District Storyville. Juliet's Nurse and Lady Capulet in Romeo and Juliet and Her Stepmother in Fall River Legend. She has also danced leads in Les Sylphides, Raymonda, The Four Temperaments and Serenade.
Following appearances as a guest artist with Australia's Sydney Festival Ballet and at the Jacob's Pillow Dance Festival, Roni Mahler spent six years as director of Dance at Kansas State University (1974-1980.) She initiated their Dance degree program, co-founded and co-directed the KSU Dance Workshop, received an Outstanding Teaching Award in 1975 and was selected as an Outstanding Young Woman of America for the year 1978. She is the creator of a series of educational recordings and manuals devoted to ballet technique, as well as a program entitled "Ballet Movement For the Athlete" which she eventually customized for the Cleveland Browns of the National Football League.
In 1988, Ms. Mahler choreographed for Cynthia Gregory and Fernando Bujones at New York's City Center. She subsequently served as Artistic Advisor for Ms. Gregory and Company during their 1992 Taiwan tour.
Roni Mahler is the recipient of the 2003 President's Award from the Dance Masters of America, the 1992 the Dance Educators of America Award and the 1994 Artistic Achievement Award from the Chicago National Association of Dance Masters. In 1996, she received the first annual Roni Mahler Award, established by Kansas State University and presented each year to honor outstanding effort on behalf of dance in the Manhattan community. In 1999, the University named a new ballet facility the Roni Mahler Studio.
Ms. Mahler is the creator of three ballet instruction videos: "How To Improve Your Ballet Technique," "How To Improve Your Pirouettes" and "How To Improve Your Pointe Technique." Her fitness video entitled "Stretch It!" improves flexibility and range of motion.
Since 1993, Roni Mahler has been an annual instructor at the acclaimed Rancho La Puerta Spa in Tecate, Mexico, where she is the guest presenter each year for its Ballet Weeks. She also taught ballet for Syracuse University's Tepper Semester in New York City and continues to offer master classes and seminars in this country and abroad. In 1996, she served as Guest Teacher-In-Residence for the inaugural semester of the School of Ballet San Jose.