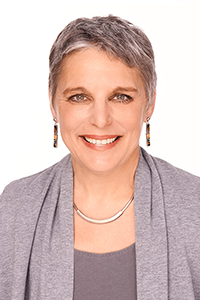 Dancer, Educator, Lecturer, Entrepreneur, Dancerpreneur. Susan Epstein was born into the dance world, and at an early age worked in her family's renown dance retail business, Taffy's. She studied dance and began performing at a young age. Susan earned a BFA in Dance from Southern Methodist University and did graduate work at Case Western Reserve University. After a NYC dance career, Susan joined the family business full time. In that role, she is credited with introducing several innovative products and services, building the business and then selling it to the international brand, Capezio. Susan then became an established industry marketing and
merchandising consultant. Clients include Perform Group, LLC/Curtain Call, Dance Spirit Magazine and Danskin. She is a past president of The United Dance Merchants of America and is the founder of the UDMA Dance Resource and Costume Show, directing it for over 20 years. Susan continues her interest in dance and dance products, consulting with industry leaders and guiding them to new opportunities. With her partner, John Hickey, she formed West Park Productions, an Event and Production Management company.
Susan founded Dance Pathways, a website and lecture series that invites the conversation, exploration and commentary on the opportunities for dancers. Susan authors articles, blogs and lectures, participates in panel discussions and hosts speaking engagements focused on dance colleges and careers. With the goal of educating dancers, parents and teachers of the many pathways their training can take them, she focuses on guiding performing and teaching to community engagement, and from business and entrepreneurial ventures to dance therapy and healing.
Currently Susan is the Committee Chair for the New York Exploring Program,
Advisor for the Discover Dance:NYC program, and Merchandise
Consultant for Gibney Dance. She is an active member of NDEO, is the Director of Conferences for NYSDEA , is the Co-Chairperson of UNITY and is a past member
of The National Dance Week Foundation. Susan is a contributing writer for
websites: Dance Life and More Than Dancers and has presented seminars at Southern
Methodist University/Dance Division, Marymount University/Dance Capstone, NDEO and The Pulse Teacher Workshop.