Annie
McConville's
A
Chance
to
Dance
Experience
Annie
McConville's
A
Chance
to
Dance
Experience
Communication has always been a strength of mine and has somewhat always come naturally to me. As such, during my years of teaching (both assistive and as the instructor) I have always worked at delivering instruction in my classes in the clearest way possible; both to student and parents/carers alike.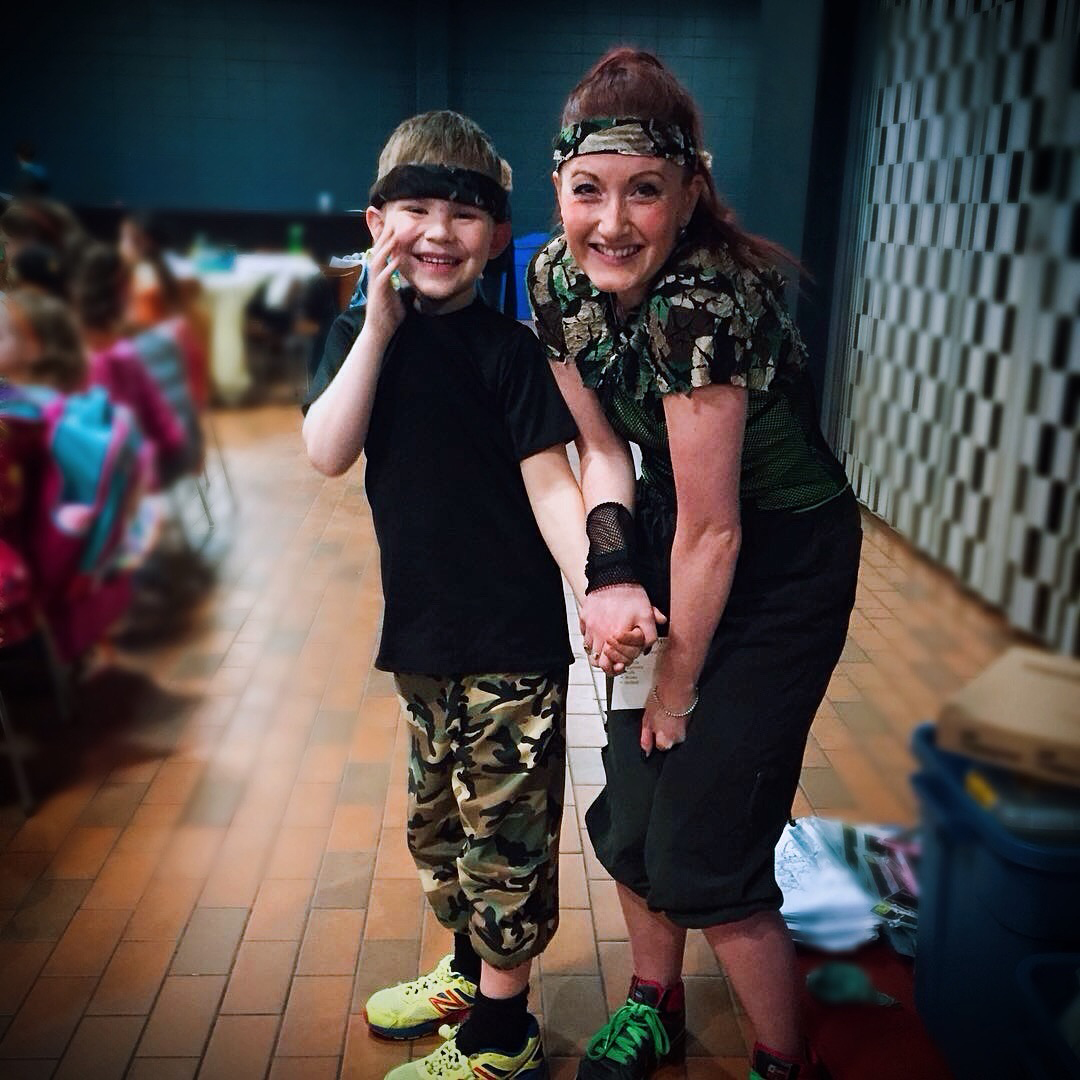 When I was invited by the owners of J'Adore Dance Studio to attend the Rhythm Works Integrative Dance Certification, I was both apprehensive and excited. Apprehensive because what more could I learn about communication? And excited as I was already working with and more importantly connecting with a child with special needs. "C" really opened my eyes to what dance and the right communication can do for someone. To begin with, we communicated more by me just talking to him and attempting to guide him through activities. But after attending RWIDC things got so much more interesting!
Some of the things discussed at the RWID workshop were such small changes that made the world of difference. Where you stand in relation to the dancer, how/where and when to touch, and even what questions to ask (not just to the dancer but to their caregivers and aids). By knowing what questions to ask, I was able to have a greater understanding of "C". I knew to stand to the left of him, as he preferred to learn new steps with me beside him and not in front of him. I also learnt that "C" liked to count people in a room. This was really important information when it came to recital time!
It was "C's" first ever time dancing on stage and I had the pleasure of being there to take him through it. I knew that stepping into an auditorium full of people would make "C" have the need to count them, so before the show started that's we did. Together we walked onto the stage and counted the number of people in the seats. By we I mean "C", his ability to count so fast is something I still find amazing. Because we had counted the audience before we danced, it was no longer a distraction. "C" performed his dance twice with me by his side and I will never forget how much this meant to his mother, "J".
We now have such a connection that while "C" is no longer in my class, he will come and visit me at the studio. We even talk now which is something I treasure and the friendship I have with both "C" and "J" keeps growing.
Since teaching "C", I have had the pleasure of teaching many students with special needs. Currently I am guiding two students through our full year Creative Jazz Ballet program and they are doing brilliantly. I can't wait to see them dance alongside their classmates in their March recital.
I would also like to mention how much RWID has helped me in teaching not only children with special needs but also neuro-typical children. When a hip hop group was struggling to learn the 'step-touch' move, I used a line and many dots. They would step forward on the line and then tap a dot to the side while saying "line, dot, line, dot". Eventually we removed the props and then the words, so simple but what a change it made for the dancers!
The use of charts in the classroom has been hugely beneficial for me this year as well. I have an amazing class of students who just needed a bit more guidance. Since using a chart to break up the segments of the class and allowing the students to choose whether they get a big check mark (for working hard, focusing and showing best dance manners), or a half check mark (if they could have better dancing manners), I have seen huge improvements in behavior and overall enjoyment of the class.
Rhythm Works Integrative Dance has really opened up my eyes as a teacher and allows me to bring a whole new level of teaching to the community at J'Adore Dance Studio (www.jadoredance.com)
.