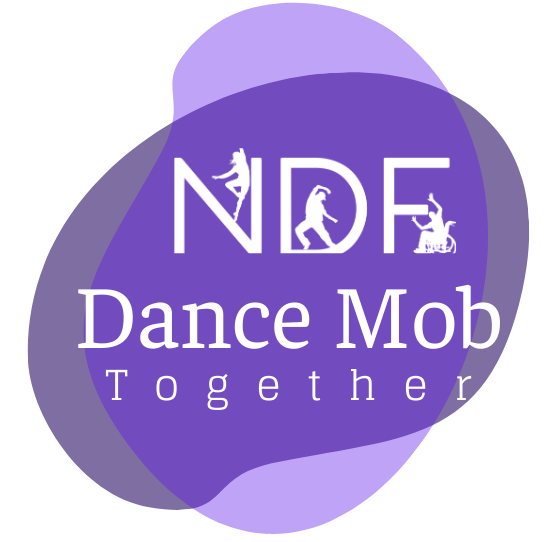 Join us taking the lead showing all how dance can also be a part of every person. Make a connection in your community encouraging all to "get up and dance!"
Bring the fun, and an anybody-can-do-it attitude sharing dance with the general public.
Celebrate dance as part of life!
"I See Dance As Glue For A Community"  Twyla Tharp
Great time to get your community involved during National Dance Week
Become the studio/organization taking the lead supporting the mission to create awareness and share the enjoyment of dance encouraging everyone to come together in peace, inclusion and kindness.
Benefits:
Create awareness for your studio or organization
Perform your Dance Mob in your studio
for a "Parent's Appreciation Day"
for "Bring a Friend Day" to class
Perform your Dance Mobs in your community
include parent and grandparents and perform in public area
coordinate a Group from your own dance studio, college dance troupes, school dance programs, any school organization, or college sorority – even just friends.
How:
 Choreography - learn our Dance Mob- perform and video your mob
 Share -  All videos will be shared on NDF's social  media.
Create Awareness -  Make sure your video gives a "shout out" to National Dance Foundation. Better yet make a sign that everyone can see!!!
Pick a Place and choose a location that is visible, safe and legal.
Get Noticed – Gain Publicity - Contact your local paper, radio and news stations to know where you will be and encourage them to cover it.  
 Include special need dancers in your Dance Mob.
NDF wants everyone to dance safely - here are some tips from our friends at YPAD