Kick
for
Kindness
-
Activities
Bullying
is
a
rising
crisis
and
affects
all
ages
National Dance Week Foundation started the Kick for Kindness  Anti-Bullying Campaign as a call to action to all dancers to take the lead in schools, organizations and communities to create awareness and to stand against bullying. Creatively sharing your feelings about the devastating effects of bullying it will encourage others to also make a stand. Here are some ways:
Support anti-bullying education with your purchase of Kick for Kindness Bracelets.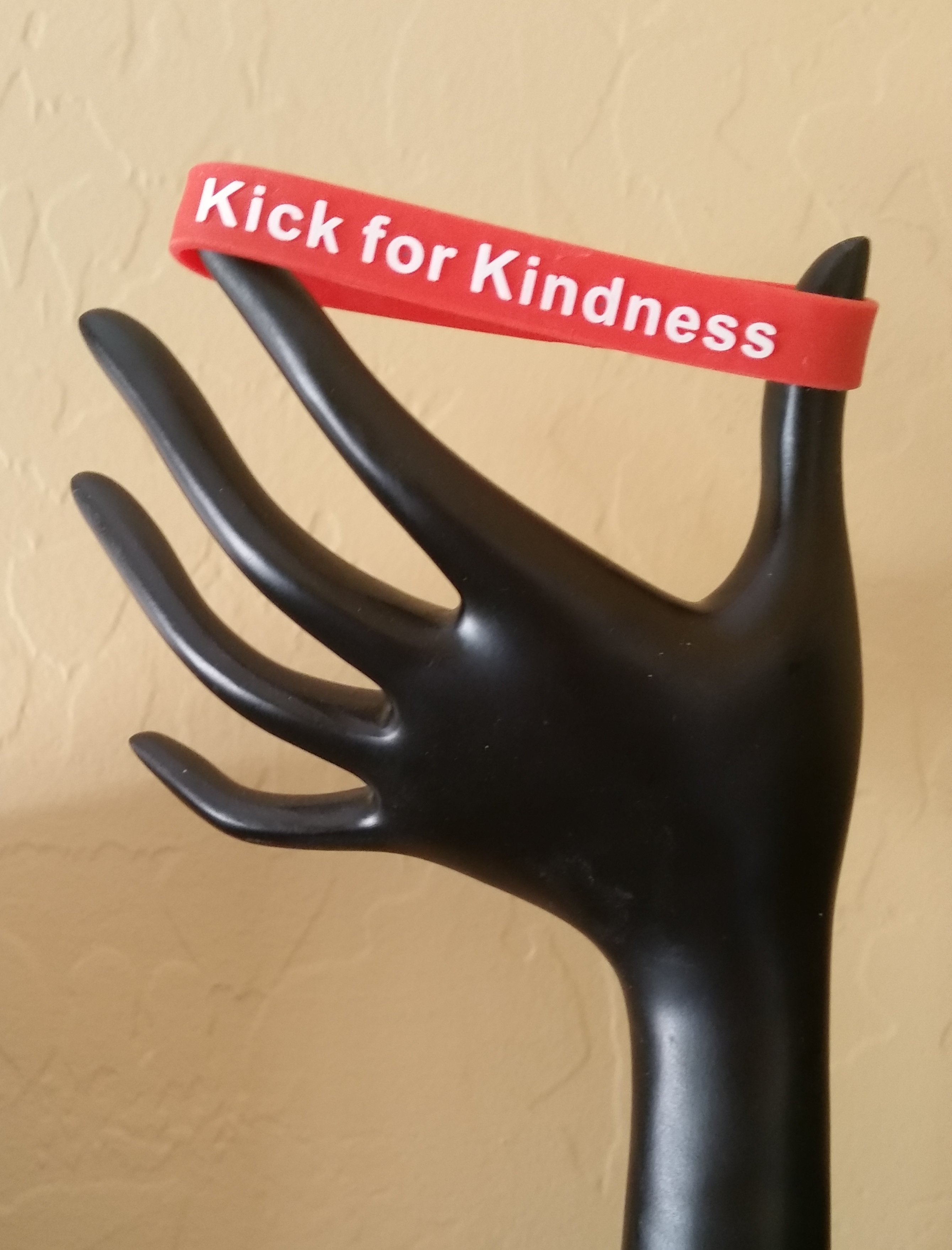 Purchase Your Bracelet
Learn
the
Kick
for
Kindness
Anti
Bullying
Routine
Gather all your friends - perform the routine - video and submit
Kick for Kindness Contest
3 Winners - Video  Picture  Poster
Video - create a dance about anti bullying or high kick routine or kickline half-time show.
Picture - wearing the Kick for Kindness bracelets or any anti bullying activity.

Poster - picture of group with the most signatures.
Deadline -  January 1st - November 1st and will be posted within a week of submission and you will be notified of the date to let all your friends and family know.
Most Likes Wins  - Like your favorite on NDWF's Facebook page and help pick the winner
Win a blue tooth speaker! Prize will be awarded in November and winners will be announced and featured during National Dance Week Celebration (begins last Friday of each February)
Become known as the studio or organization that cares and gives back – through dance.