National
Dance
Week
Celebration
-
Activities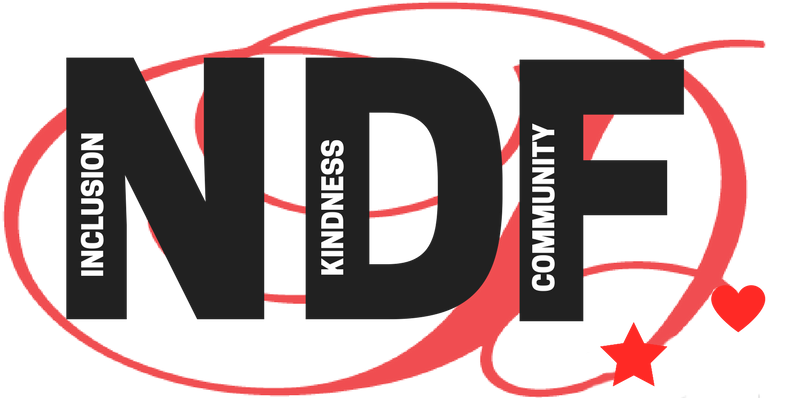 Celebration - April 17-26 2020
A great time to share dance with your community.... Share your love of dance!!!!
 NDF's offers initiatives and activities giving the opportunity to share the love of dance in all communities. Many of these are spearheaded by our wonderful Ambassadors from around the country.
 Ways to Celebrate
National Dance Studio That Cares Shout Out Contest:
Dancers - Non-Dancers - Friends -Parents - Grandparents...Performing the NDF Shout Out in their Communities during National Dance Week
Join NDF and  create awareness for Inclusion and Kindness. 
Help raise money for educational scholarships and performance opportunities for special needs dancers.
Give all A Chance To Dance
Winner becomes known as  - THE NATIONAL STUDIO THAT CARES'
Your studio/organization performs and videos the NDF Shout Out 
Shout Out performed during the 10 days of National Dance Week Celebration
Include an introduction….ex "Studio A in Freehold NJ is dancing for Inclusion and Kindness"
Upload your video to YouTube and send to NDF
NDF will post….gather as many as possible to LIKES - SHARES - DONATE
Once video posted on NDF Facebook have all Like and Share
The studio with the most likes  shares and donations wins
Donations are used to support Inclusion and Kindness - giving Performance Opportunities for special needs dancers.  
Prizes
The Studio That Cares Plaque to proudly display
The Studio That Cares Logo for your website
Announced on our social media and newsletter...plus info about your studio explaining why Inclusion and Kindness are important to you.
1 Year as NDF Ambassador.....including 2 webinars.
Swag bag prizes
Essay and Poster Contest:
Encourage your students to take part in NDF's essay and poster contest.
The love of dance can be expressed in many ways - including words and pictures.  National Dance Foundation wants to give all that opportunity for expression with our Essay/Poster Contest.
Planning a celebration
Share with us your pictures and videos!
 NDF is very proud of all these winners and would like to acknowledge their achievements. They will be celebrated and highlighted on our social media giving everyone the opportunity to meet and become inspired by them.  Don't miss out.
 Celebration - April 16 - 25 2021